Governing Body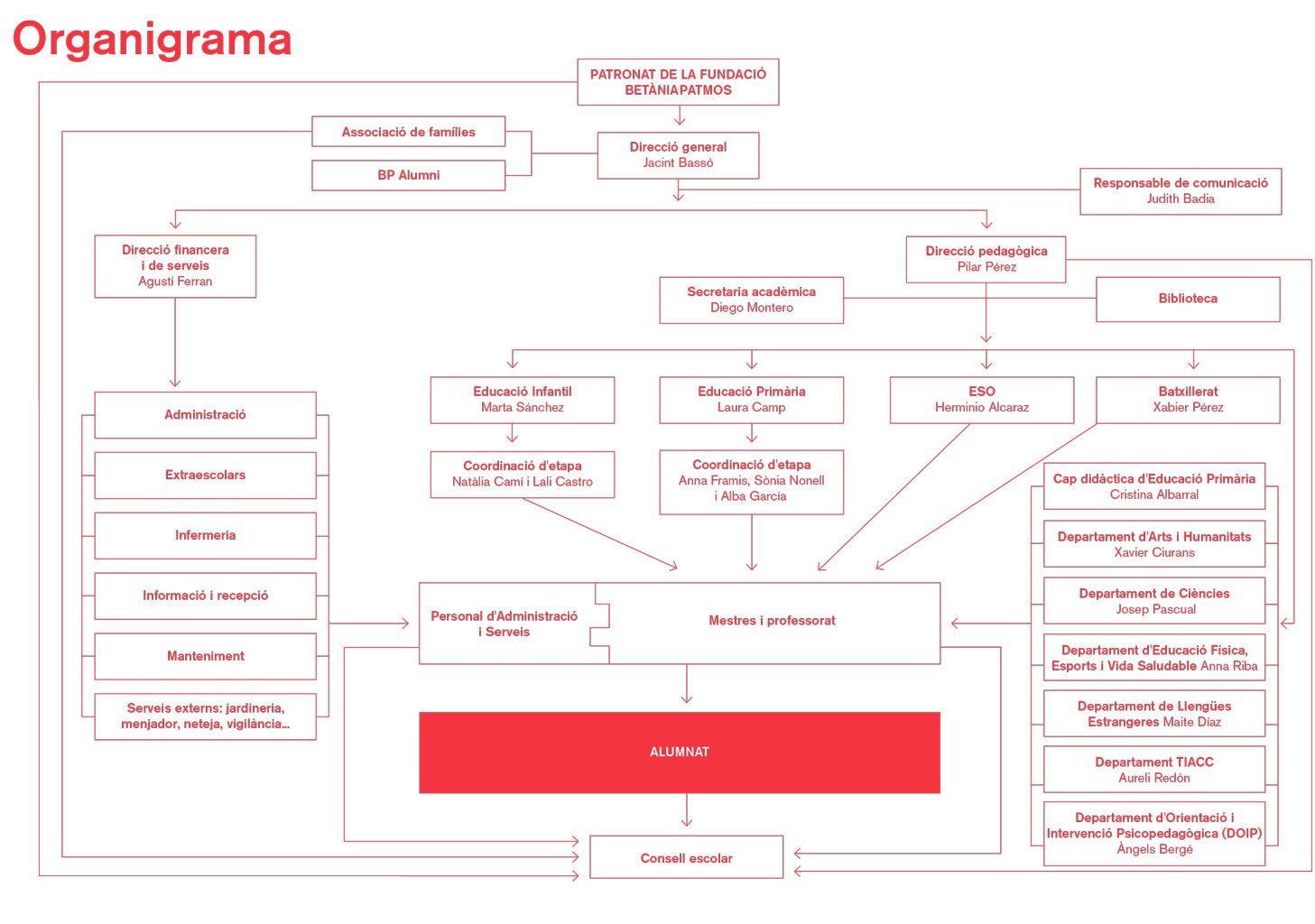 BetaniaPatmos Educational Trust
The governing body of BetaniaPatmos School is the BetaniaPatmos Educational Trust. As such, it defines the identity and educational philosophy of the centre and is the legal entity when dealing with the public authorities, the parents' association or staff.
The official representative of the governing body is the president of the BetaniaPatmos Educational Trust.
The Trust delegates several of its specific responsibilities, both economic and academic, to the person who is in charge of the day-to-day running of the centre – the headmaster – who also represents the centre in other governing bodies and undertakes specific managerial tasks.
The Scool

>

Governing Body

>

Board
The School

>

Goberning Body

>

Executive Committee
The School

>

Governing Body

>

School Council