In-House Kitchen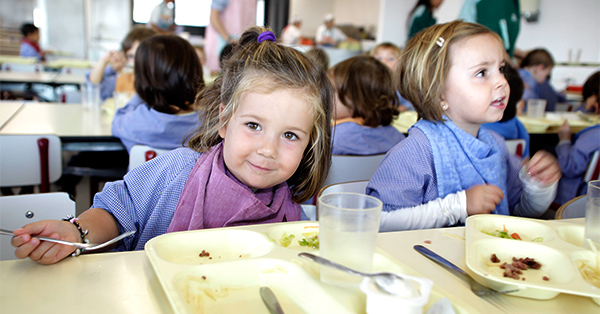 The school has some 230m2 of kitchen facilities and caters for 1,400 pupils and all the staff of the centre. There is a dining hall for infant school and another for primary, secondary school and sixth form. All food is cooked on a daily basis, on our own premises and pre-cooked food is never served.
The catering service, lunchtime dining hall and playground monitors are provided by a specialist corporate catering company. The menus are designed hand-in-hand with specialists in nutrition belonging to the company and BetàniaPatmos. Samples of all dishes cooked are taken daily and are always available for health inspection.
Pupils from secondary school and sixth form can choose from two starters, two main courses and two desserts. The menus for the month are uploaded to the school website and there are daily suggestions for families on how to complete the evening meal for a nutritionally balanced diet.
Monthly Menu

Recommended Menus