Infirmary Service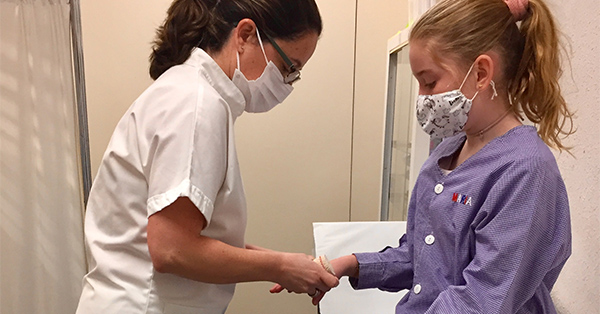 Our school counts with an infirmary team formed by two nurses, one for Infants and Primary and a second one for Secondary and Baccalaureate. Their job, other than tend to the symptoms and injuries that any member of the community may endure while at school, also consists in guiding and accompanying our students, teachers and families to promote healthy habits and the prevention of illnesses.
Due to the current pandemic caused by COVID-19, our infirmary team have become the school COVID referents. They are our link with the Generalitat de Catalunya´s Health and Education departments and strive to guarantee we follow the established protocols. Our health workers are key for the school to guarantee the well-being of the school community and they are in charge of reorganising groups, inform the families and control the spread of the pandemic within the school premises. They also offer advice on health habits to help minimise the risk of contagion and to face prolonged periods of confinement effectively.
Health education is also one of the areas they develop in order to transmit the knowledge, attitude and habits that maximise the individual and collective health of our school community.