With Total Language Immersion Abroad
With Total Language Immersion Abroad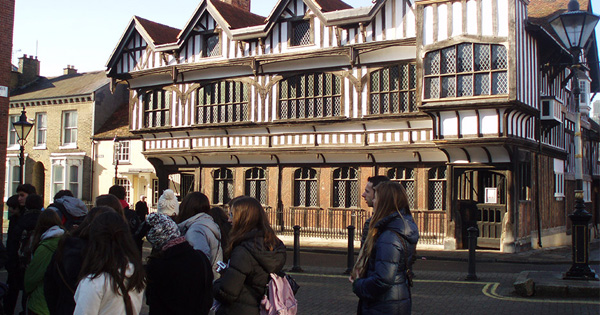 During their academic journey, students have the opportunity to take advantage of two language immersion placements in English organized by our School. The first one takes place in the upper Primary Education stage, and consists of a one-month stay at Ryde School, Isle of Wight, England. This is a first experience that, apart from developing the students´ autonomy, it reinforces their knowledge of the English language.
The second one takes place between 2nd and 3rd of ESO (Compulsory Secondary Education) for one term. In this case, the School offers different schools that only admit a small number of foreign speakers in England. This fact helps immersion.
With regard to learning a second foreign language (French or German), students have the opportunity to participate in a one-week exchange during their 3rd year of ESO with a French school in Granville or a German school in Braunschweig. This activity is a very rewarding experience given that, often, this is the students´ first immersion contact with these languages.
Finally, the School proposes a two-week exchange with a Chinese school for students of 4th ESO and 1st of Baccalaureate. In this case, the objective is not linguistic but discovering a culture that is very different from ours.